INTENS-RO CUSTOM HEADGEARS QUEST
What is the Quest Room Warper?
The server has custom headgears that you can get by doing quests. Those quests can be found inside the Quest Room Warper. Each NPCs have different quests to offer, so there are varieties of quests that you can do.
Where is the Quest Room Warper?
The Warper now warps you to the Quest Room, under Special Maps.
What does it look like inside the room?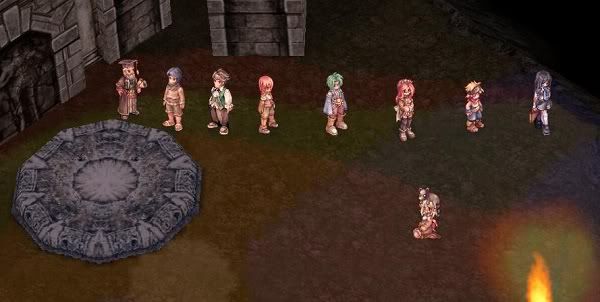 (Einstein, Flavio, Fisherguy, Rideword Enthusiast, The Observer, AMP Guy, Guildmaster, Quest Item)
Are there any requirements to get in the Quest Room?
No, simply just click the NPC and you'll be warped inside the room
What is there to it?
There are 11 Custom Headgears that you can do, total of 8 NPCs (from left to right):
• Lightbulb Band (Einstein)
• Pirate Dagger (Flavio)
• Fish in Mouth (Fisherguy)
• Rideword Hat (Rideword Enthusiast)
• Observer (The Observer)
• Advanced Mini Propeller (AMP Guy)
• Dark Randrigs Helm (Guildmaster)
• Sunglasses [1] (Quest Item)
• Rudolf Red Nose (Quest Item)
• Lollipop (Quest Item)
• Tiger Face (Quest Item)
All of them will ask you if you want the item, they all ask differently from each other, but it's all the same meaning. Each headgear will require you items and/or zeny.
Lightbulb Band (Shining Electric Bulb Hairband [1])
; Top Headgear

Talk to
Einstein
(very far left) and he'll ask your for these items:
Pirate Dagger
; Lower Headgear
Talk to
Flavio
(next to Einstein), he'll ask for the following items:
Fish in Mouth
; Lower Headgear
Talk to
Fisherguy
(next to Flavio), he'll ask for the following items: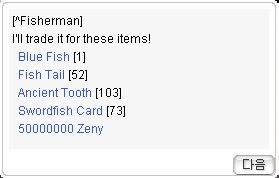 Rideword Hat [1]
; Top Headgear

Talk to
Rideword Enthusiast
(next to Fisherguy), she'll ask for the following items: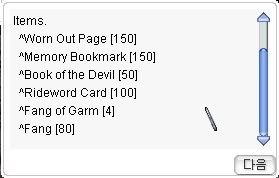 Observer
; Middle Headgear
Talk to
The Observer
(next to Rideword Enthusiast), he'll ask for the following items:
Advanced Mini Propeller
; Top Headgear
Talk to
AMP Guy
(next to The Observer), he'll ask for the following items:
Dark Randrigs Helm [1]
; Top and Mid Headgear

Talk to
Guildmaster
(next to AMP Guy), he'll ask for the following items: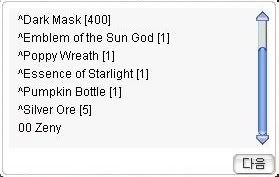 The zeny required for this headgear is 2000000z not 00z
The other four headgears are under one NPC,
Quest Item
(next to Guildmaster)
Sunglasses[1]
; Middle Headgear
She'll require you the following items:
Rudolf Red Nose
; Lower Headgear
She'll require you the following items:
Lollipop (Candy Cane In Mouth)
; Lower Headgear

She'll require you the following items:
Tiger Face
; Top, Middle, and Lower Headgear
She'll require you the following items: